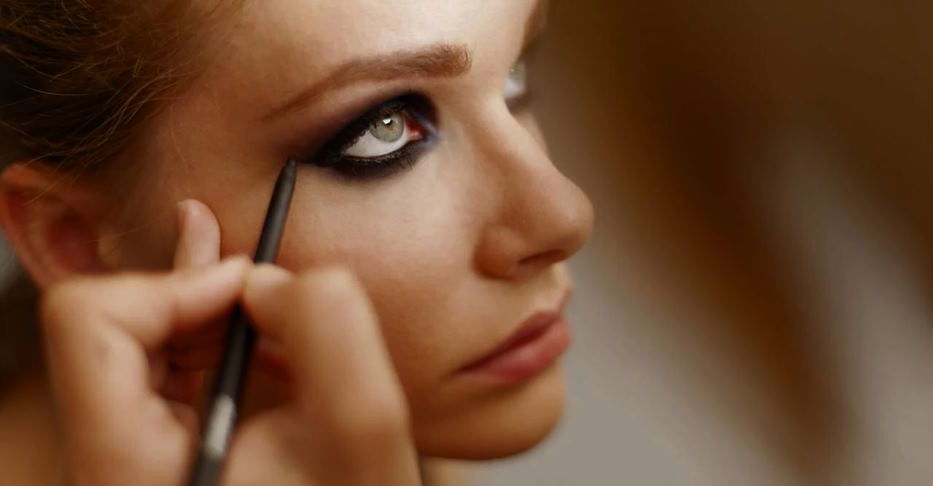 Creative Ways To Wear Black Eyeshadow
Wearing black eyeshadow can be a great way to make a bold fashion statement, adding dramatic flair and mystery to any look. It doesn't matter whether you're striving for an edgy aesthetic or just looking to try something new, there are plenty of creative ways in which black eyeshadow can be worn. From using it as eyeliner to creating colorful smoky eyes with this deep hue – the possibilities are endless! So if you're ready to step outside your makeup comfort zone, here is everything you need to know about wearing black eyeshadow in various forms.
Different ways to wear black eyeshadow
Eye makeup can be a great way to change up your look. Black eyeshadow is an excellent option for a dramatic, bold style. Here are some different ways to wear black eyeshadow:
Smoky Eye – This classic look is achieved by first applying a light-colored base all over the lid, followed by darker shades in the crease and around the eye socket. Then, apply black eyeshadow with either an angled brush or smudging tool and blend until desired intensity is reached. Finish off with mascara and eyeliner for extra definition.
Cut Crease – A cut-crease look involves creating a sharp line between two shades of color on the lid to give dimension and definition. Start by applying a light-colored base all over the lid, then use a thin brush to apply black eyeshadow along the crease and blend outwards. Finish with eyeliner and mascara for extra drama.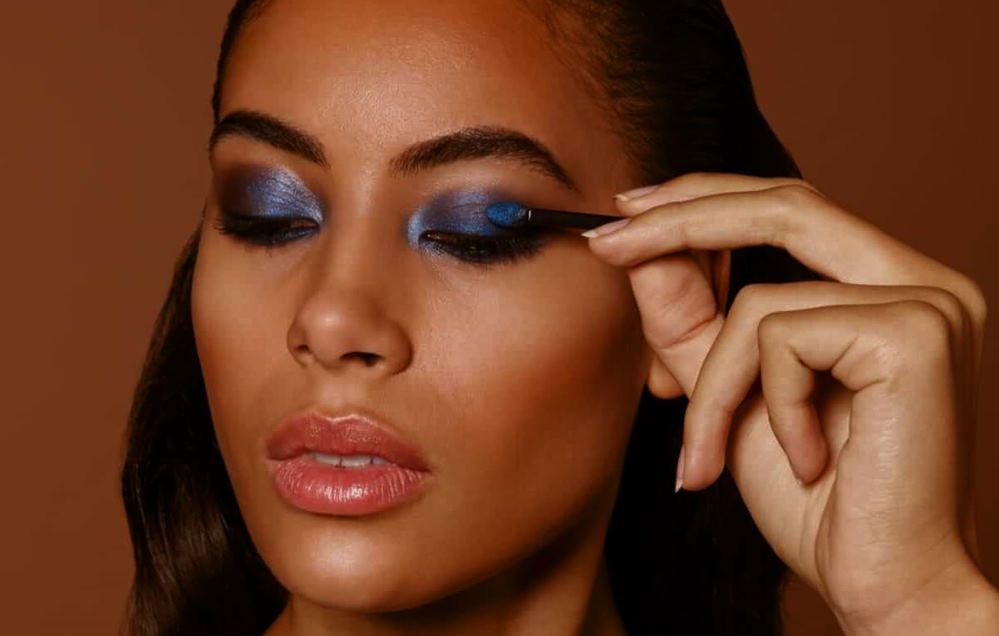 Winged Eyeliner – This look is perfect for those who want to play up the shape of their eyes. Start by creating an even line of black eyeshadow on both upper and lower lash lines using either an angled brush or a thin liner brush. Next, create your desired winged shape with liquid or gel eyeliner and connect it to the inner corner of your eye. Finally, add some mascara for extra definition.
Halo Eye – A halo eye involves sweeping different shades of eyeshadow around the eye in a circular shape to create an ethereal look. To start, apply black eyeshadow on the outer corner of your eye and blend it upwards along the crease. Then, apply a light-colored shade in the middle of your lid and blend outwards until there is no harsh line between the two shades. Finally, finish with mascara for extra drama.
No matter which look you decide to go for, black eyeshadow can be used to create some truly stunning looks! With these tips, you'll have no trouble mastering any of these styles in no time. Have fun experimenting!
How to wear black eyeshadow for a smokey eye
To achieve a smokey eye look with black eyeshadow, start by prepping your skin. Then, to get an even and smooth base for the eye makeup, apply a primer to create a blank canvas.
Using an eyeshadow brush or an angled brush, take black eyeshadow and apply it over the entire eyelid. Make sure to blend in the edges so that there are no harsh lines. When done correctly, you should have an even layer of black covering the lid and fading out towards the brow bone.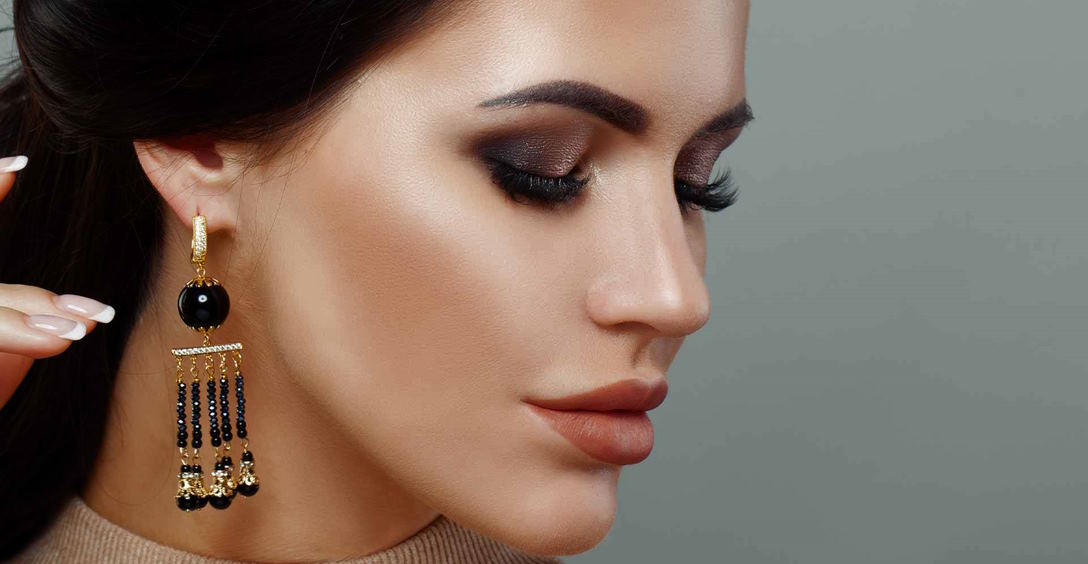 Next, use a smaller brush to add depth to the crease of your eye. Dip the brush into darker shades of black or brown tinted shadows and lightly dust them into the socket line, very close to the lash line. Blend well with a clean brush until there are no harsh lines.
Once you have created the shape of your eye makeup look, take a small angled brush and trace along the lower lash line with black eyeshadow. Next, smudge the color into the base of your lashes for a more dramatic effect. For an even deeper intensity, use a black eyeliner pencil and go over the shadow with it. This will give your smokey eye look extra definition and drama.
Finish off by adding mascara to complete this sultry smoky eye look! To ensure your eyeshadow lasts all day long, apply setting spray or powder as needed throughout the day. With these steps in mind, you'll easily create a stunning smokey eye with black eyeshadow.